Loading ...
German ComicCon Special #5 mit Jerome Flynn aus Game of Thrones (Sir Bronn of the Blackwater).
Wir waren auf der ComicCon Germany 2019 in Dortmund und haben fleißig in der Streaming Box mit Stars und Sternchen aus dem Serien und Film Bereich gequatscht.
Und dass ein Interview mit Sir Bronn of the Blackwater in Diskussionen um Greta Thunberg und Umweltschutz abdriftet, das hätten weder Chris noch Michael erwartet. Euch erwartet dafür eines der "nachhaltigsten" Gespräche der Streaming Box.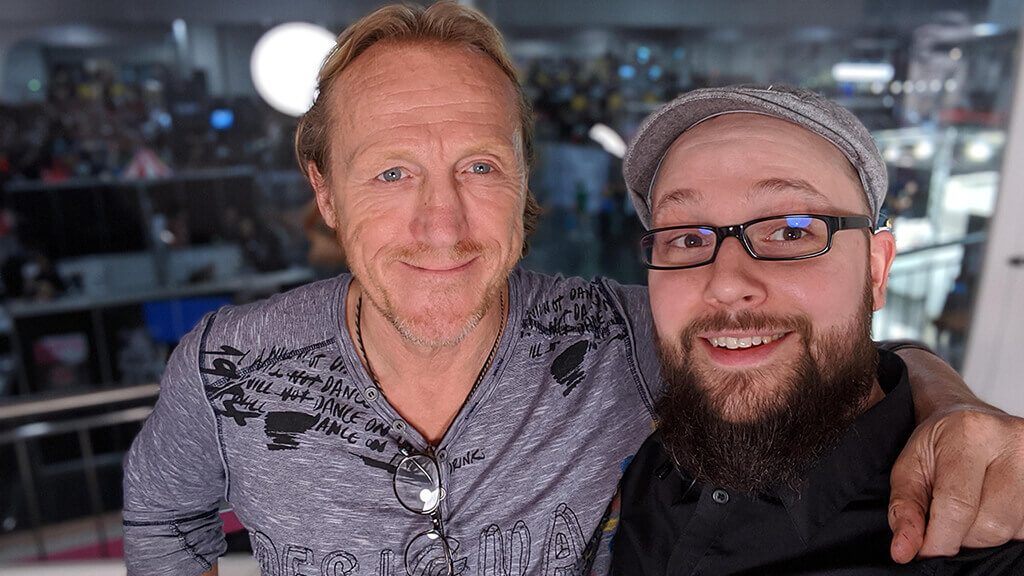 Freut euch in den nächsten Interviews auf zahlreiche Promis aus Game of Thrones, The Walking Dead, Battlestar Galactica und Co.! Ein neues Interview immer jeden Dienstag & Donnerstag!
---
Schickt uns Euer Feedback per E-Mail an info@nerdizismus.de, per Telegram an @nerdizismus oder Whatsapp bzw. SMS an +49 152 596 477 09
---
Die Nerdizisten in dieser Episode:
So könnt ihr uns abonnieren:

Nerdizismus RSS Feed als MP3 Audio (mp3)
Die bisherigen Episoden: