Loading ...
Star Wars Podcast "The Mandalorian – Chapter 10 – The Passenger & 11 – The Heiress"
"…all die Jahre waren nicht verschwendet" –  Michael
35 Minuten in "The Mandalorian" im TV, schaffen mehr Star Wars Lore als 6h JJ Quatsch im Kino. Wer sich nicht mehr erinnern kann, waraum er sich als Kind unsterblich in Star Wars verliebte, der weiß es spätestens nach der 3. Folge "Die Thronfolgerin" wieder. Das war Krieg der Sterne vom Feinsten – und es waren nicht mal Lichtschwerter dabei.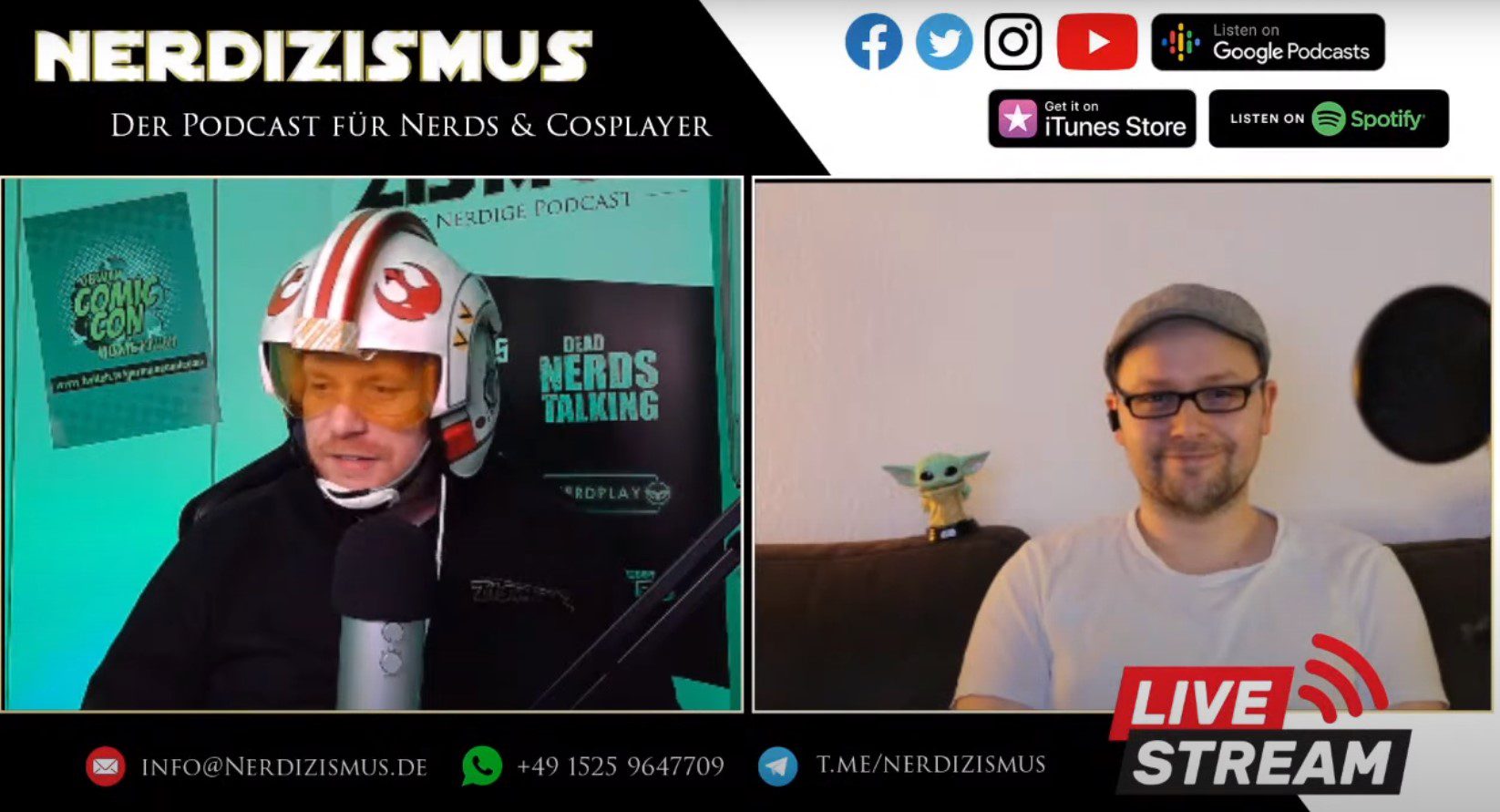 Auch sonst sind die Nerds bisher sehr zufrieden mit der zweiten Staffel rund um Baby Yoda & Co. Den nächsten Star Wars Livestream gibts übrigens am 30.11. um 21 Uhr auf YouTube.
Was ist deine Meinung zu beiden Folgen? Wie geht s mit den Jedi und Baby weiter? Was erhofft ihr euch vom wiedersehen mit Ahsoka Tano? Schickt uns euer Feedback per E-Mail an info@nerdizismus.de, per Telegram an @nerdizismus oder Whatsapp bzw. SMS an +49 152 596 477 09
---
Die Nerdizisten in dieser Episode:
Chris
Michael
So könnt ihr uns abonnieren:
Die bisherigen Episoden: