Loading ...
Podcast zu WandaVision auf Disney+
Facebook war sich einig: Schwarzweiß, nicht lustig und komisches Format. Das sagten viele User über WandaVision. Doch ist es wirklich so einfach?
Unser Marvel Podcast zu WandaVision wird euch alle Antworten auf euren nerdigen Fragen liefern. Die Nerdizisten sprechen immer Montags (21 Uhr) live auf YouTube und Twitch über WandaVision.
Wir liefern euch Recaps, Analysen, Hintergrundwissen und spekulieren über alle Fantheorien. Hero Nerds – der Marvel Podcast von Nerdizismus, erscheint dienstags auf Spotify, iTunes, amazon Music und überall wo ihr gute Podcasts findet.
---
Hero Nerds – den Superhelden Podcast gibts u.a. :
Spotify
iTunes
Amazon Music
Feed für Podcatcher

Livestreams gibt's montags auf:
YouTube
Twitch
---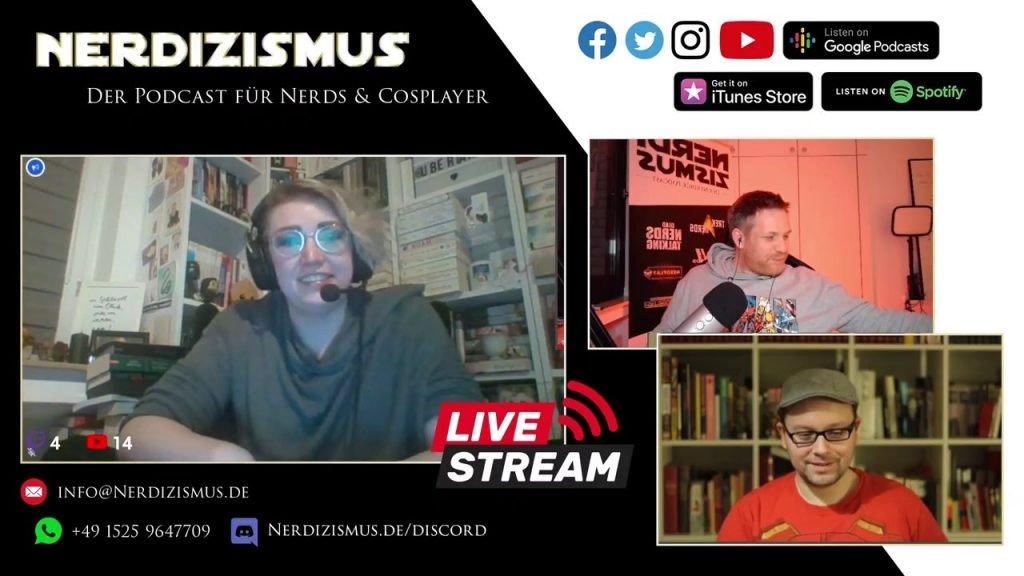 Mit unserer Hilfe solltet ihr die Serie genießen können. Natürlich werden wir auch zu Falcon and the Winter Soldier wie auch Loki einen Marvel Podcast produzieren. Daher lasst am besten gleich ein Abo da, um nichts zu verpassen 🙂 Wer dazu noch Redebedarf hat, der kann sich auf unserem Discord mit anderen Fans austauschen. Dort habt ihr auch die Möglichkeit live mit den Nerdizsten in den Livestreams zu sprechen. Auch Feedback zu unseren Podcastfolgen zum WandaVision ist immer gerne gesehen.
Was ist deine Meinung zum Staffelauftakt? Wie findet ihr das Format? Schickt uns euer Feedback per E-Mail an info@nerdizismus.de,  Whatsapp an +49 152 596 477 09 oder auf unserem Discord
---
Die Nerdizisten in dieser Episode:
Michael
Lea
Chris
So könnt ihr uns abonnieren:
Die bisherigen Episoden: