Der Cast wird dünner, aber alles rein ökonomisch!
Wow, wie schnell doch zehn Wochen vergehen. Schon liegt wieder eine Staffel Game of Thrones hinter uns. Seit 6 Jahren geht das nun schon so. Wie beurteilen die Nerdizisten diese Staffel? Um es kurz zu machen: die Meinungen sind geteilt. Aber war das bei uns jemals anders?
Dieser Podcast hat echte Überlänge, aber es gibt ja auch viel zu besprechen. Der doppelte Varys ist da fast schon eine Randnotiz.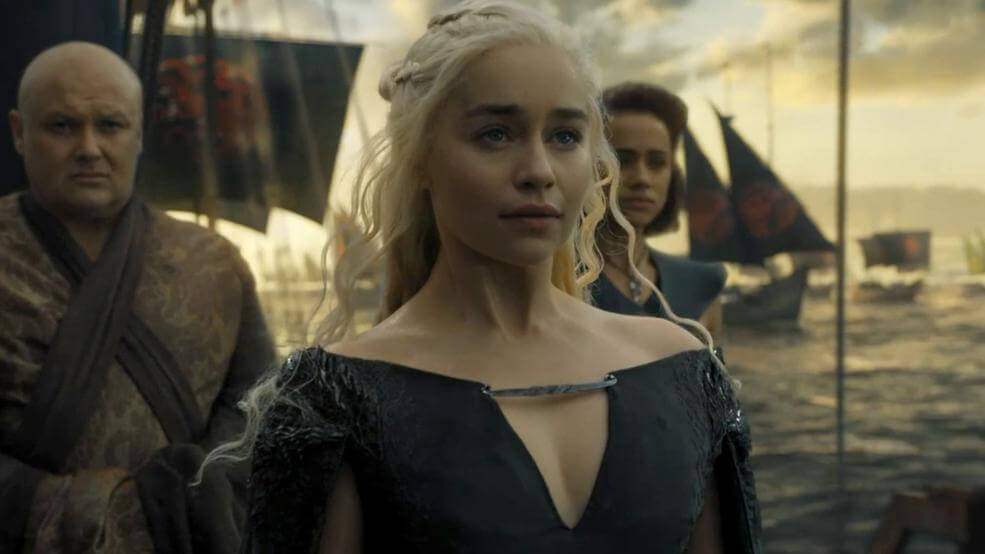 Während wir fast 90 Minuten schwerst spekulierend vor uns hin schwadronieren, verdirbt der Professor unserer lieben Anja die erste Staffel 24, stellen die Machos der Truppe sexistische Vergleiche zwischen Cersei und T'Pol an und landen über Battlestar Galactica wieder bei Star Trek. Diese Geeks sind einfach unverbesserlich.
Nach einem wilden Ritt quer durch die Möglichkeiten von Staffel 7 von GoT sind die Nerds wird auf dem harten Boden der Realität angekommen. Game of Thrones nicht zu binge-watchen ist schon ein hartes Los.
Aber was tun wir nicht alles für Euch. Daher jetzt viel Spaß beim Hören!
Links:
George RR Martin write faster
Inside the Episode #10
---
Die Nerdizisten in dieser Episode:
Michael
Joerg
Forever Nerdgirl Anja
Chris
So könnt ihr uns abonnieren:

Nerdizismus RSS Feed als MP3 Audio (mp3)
Die bisherigen Episoden: