Die Spezialeffekte von Pixomondo
Game of Thrones startet am 16.7. in seine 7. Staffel. In unserer Podcast-Serie "Game of Nerds"  besprechen und analysieren wir jede Woche die aktuelle Folge von GoT. Grund genug für die Nerdizisten sich mit Jan Fiedler zum Podcast zu verabreden.
Jan, Who?
Das werden sich nun einige Fragen. Und auch wenn ihr Jan (noch) nicht kennt, so habt seine Arbeit sicher bereits gesehen. Denn Jan ist VFX-Producer bei Pixomondo in Stuttgart und in dieser Funktion u.a. verantwortlich für die Special FX in Filmen wie Wonder Woman, The Hindenburg, 2012, Sucker Punch, Fast Five, Red Tails und eben Game of Thrones.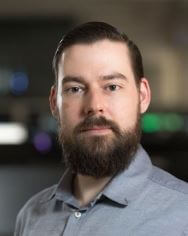 Hollywood made in Germany
Über eine Stunde lange sprachen die Nerds Michael und Chris mit Jan über seinen Werdegang, Spoiler zu Filmen und Serien, gute und schlechte digitale Effekte und natürlich GoT.
Ganz nebenbei versuchen die Nerds dem digitalen Erben von Ray Harryhausen den ein oder anderen SPOILER für die neue siebte Season des Lieds von Eis und Feuer aus dem Kreuz zu labern.
Ob uns das gelungen ist und was das uncanny Valley damit zu tun hat, all das und noch viel mehr erfahrt ihr in der neuen Episode unserer Got-Podcast Reihe "Game of Nerds".
Viel Spaß beim Hören 🙂
[socialpoll id="2450053″]

---
Die Nerdizisten in dieser Episode:
Chris
Michael
Jan
So könnt ihr uns abonnieren:
Die bisherigen Episoden: